Asbury Electrical Services, Your Local Electrician
24 Hour Emergency Electrician in Hampton Roads
You Can Spot Our Electricians Serving Throughout Virginia Beach, Hampton Roads, and Williamsburg, Across Gloucester County, and Northern Neck Communities.
Our Electricians Are Regularly Trained & Equipped To Serve Your Every Electrical Need!
We've Got You & Your Home Taken Care Of
New Here?
Save $20
New Customers Save $20 Instantly!
Electrician Near Me? Consider It Our Welcome Gift To You - Thank You For Considering Our Local Electricians!
Claim & Save $20
Need Repair?
Save 10%
You Can Save 10% On Your Next Service
Our Electricians Have Your Electrical Repair Needs Covered, 24 Hours a Day.
Claim & Save 10%
Backup?
Save $250
Save $250 on a New Generac!
Security Is Always in Season at Asbury. Instantly Save on a New Home Generator System Installation Today!
Claim & Save $250
Why Choose Asbury Electric?
Asbury Electric Is Your Locally-Owned and Operated 24/7 Emergency Electrician Service in Hampton Roads, Specializing in Residential Electrician Services – Serving As Our Customer's #1 Local Electrician.
Our Regularly Trained, Professional Electricians Strive Daily To Provide You and Your Home With the Utmost Care. Taking Care Of You & Your Electrical Needs Is Our Specialty.
We Only Staff the Best Electricians Because Our Mission Is To Exceed Expectations While Creating Marvelous Lifelong Relationships.
Professional Residential Electrical Services
Asbury Electric is your local team of
professional Williamsburg, VA electricians
who care not only for their craft - but for you and your home. Our dependable, timely electricians offer full-service electrical repairs and maintenance including fixing sparking outlets, faulty connections, and electrical shorts.
Our Local, Newport News, Hampton Roads, Virginia Beach Electricians Perform All Electrical Installations and Upgrades
Electrician Services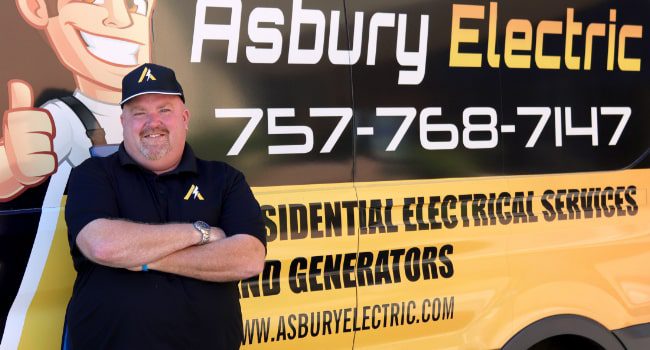 Home Electrical Panel Installation, Repair & Services
Your everyday electrician you can count on. We're Asbury Electric, a collective group of professionals. Our local, professional Williamsburg & Newport News electricians know you have a home with
delicate electrical systems
within it. Electrical safety for you and your family is critical. Our team is regularly trained, and experts at what we do.
We Have Every Repair and Installation Need To Be Covered With Prompt, Reliable Service When You Give Our Team a Call or Send Us a Message. Let Us Know How We Can Help You Today, and We'll Work Hard To Earn Your Business!
Electrical Panel Services
Integrity
You & Your Home Come First - How? When you call us for a repair, upgrade, or installation, we prioritize you and your home over everything else. Our goal is to establish long-term relationships with our customers and earn your trust with each service we provide. Integrity in Service and Electrical Safety for All Is a Driving Factor Behind Our Service to You.
Honest Excellence
Honest Pricing, Exceptional Service! Pricing integrity is essential to us. We never engage in dubious pricing tactics., and you'll never get hit with hidden fees or last-minute expenses. With Each Call to Our Company, Our Team Will Treat You With Absolute Courtesy and Professionalism. We've Got You Taken Care Of.
Faith
Faith Plays a Key Role In Our Company From how we do business to how we treat each other and our customers. Our electricians inform with expert, reliable, and no-frills advice. We always aim to take care of each other. We Appreciate Your Faith in Our Team at Asbury Electric. How Can We Help You & Your Home, Today?

Asbury Electric Provides
Emergency Electrical Services
Day and Night. Emergency Electricians Are Available for You When You Need Them Most.
If You Aren't Sure if the Problem You Are Experiencing Constitutes an Emergency, Call Us! If Your Safety Is at Risk, Please Dial 911.
757.768.7147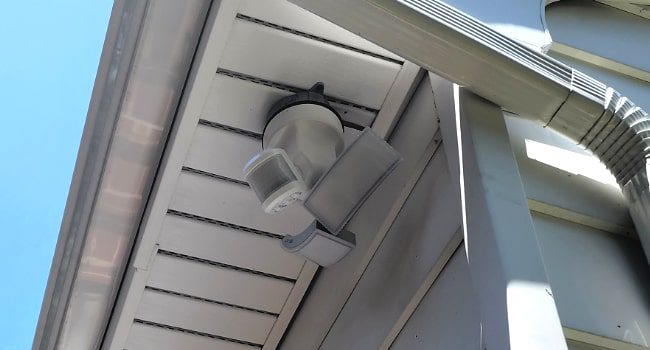 Lighting Services: Installation, Repair & Consultation
Our locally based, owned and operated electrical service company serves all residential
lighting needs
for Williamsburg, Newport News, Virginia Beach, and surrounding communities' homes. Adding a light fixture where one doesn't exist, replacing a light ballast, installing ceiling fans, and every day repairs.
Your Home Has a Bright Future With Electrical Lighting Services From Your Neighbor Professional Electricians Asbury Electric!
Lighting Services
Why Choose Our Local Electricians?
The Asbury Electric team includes licensed electricians and our staff members, all of whom dedicate themselves to providing top-notch service.
Our electricians care about you and your home and are committed to ensuring that your electrical systems are safe and functional. Every member of the Asbury Electric team is highly qualified and trained to do their job in a way that best meets your needs.
Our Dedication to Customer Service and Quality Workmanship Has Earned Us a Stellar Reputation in the Community. Find Out for Yourself. If You're Not 100% Satisfied With the Results, You've Got Our Money-Back and Make-It-Right Guarantee!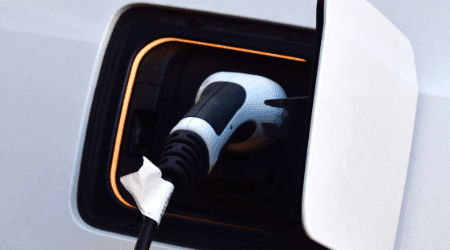 EV Charger Installation
Expert EV Charger Installation, Professional Service To Boot. Asbury's Expert Williamsburg Electricians Can Help You Install Tesla, Ford, Chevrolet, and Most Major Brand EV Chargers.
EV Charger Installation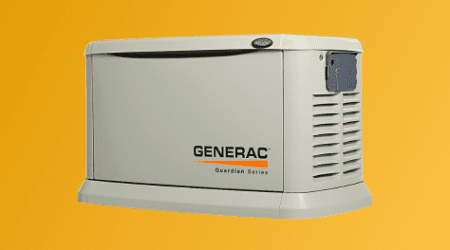 Generator Services
Generators Are Installed in the Event of an Emergency That Causes Loss of Power. Our Team Takes Meticulous Care in Installing, Repairing, and Maintaining Your Home Generator.
Generator Services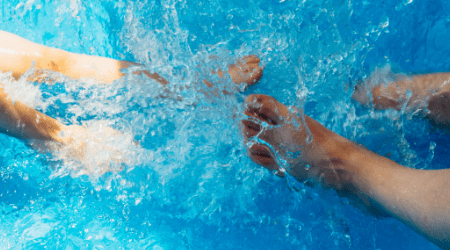 Pool Electrician
Above Ground Pools Require Expert Electrical Installation. Trust Asbury as Your Professional Pool Electrician, Proudly Serving Williamsburg, Newport News & Surrounding Communities
Pool Electrician
Areas We Serve Near Hampton Roads
Asbury Electric Is Based Out of the Gloucester Courthouse Area.
Our Service Area Extends to All Three of the Virginia Peninsulas. We're Proud To Be Serving in The Following Communities:
---
Don't See Your City Listed?
Consider Giving Us A Call. We May Be Able To Still Serve Your Electrical Needs In Your Area.
The Latest From Asbury
The Latest News From Your Team at Asbury Electric. Invaluable Homeowner Tips & Tricks To Care for Your Home, and the Electrical Systems Within It.
---
Pssst... You can discover our many more electrician articles and homeowner tips & tricks by visiting our blog.
---
Psst... New Here?
Save $20!
If You're a New Customer & Face at Asbury Electric, You Save $20!
Consider It Our Welcome Gift to You for Considering Asbury Electric. Our Team Deeply Appreciates the Opportunity To Earn Your Business.
Thank You for Considering Our Locally Owned & Operated Team of Electrician Professionals! We Have You & Your Home Taken Care Of. How Can We Help, Today?
Request Service